The kitchen is one of the most important rooms in the home. It's a place where we eat food, share warmth and camaraderie and sometimes even placing our dining arrangement there to make life cosier. Yet we often neglect this area of the home. Many of us don't consider kitchen as a room and hence don't pay attention and time towards it. But it is important to blend the kitchen with rest of the home, by breaking the walls. Astonished? Well, here we are talking about new trend- open kitchen. Open Kitchen means, you get rid of the walls. Thus, you save on wall space and this makes the area look bigger and expansive. Furthermore, the kitchen and cooking area are not isolated from the rest of the home.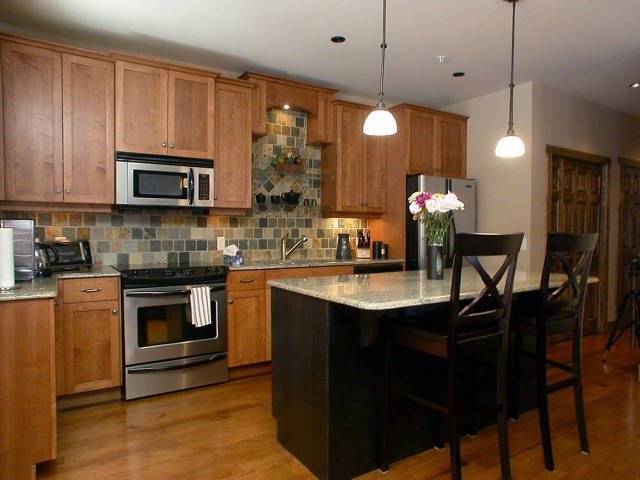 When guests come to visit home, this kind of kitchen becomes easy and convenient option. The interior designers are of view point that this kind of kitchen is gaining prominence among people who love to cook and entertain both. While it is a false perception that open kitchens are made by people who have small apartments or who want to create a false impression of smaller places to look. A lavish open kitchen can become an exciting place to start with.

The biggest mistake that people while planning open kitchens are, is that they plan them from aesthetic point of view and not from functionality. So, it is important for the owners to look at other crucial aspects of the home like home chimney system, cooking and serving platforms should be made at different levels. Once you have decided to zero on open kitchen, you are duty bound to make it look appealing. It must complement with the rest of the home. This is indeed foundation of making the kitchen look attractive. It is better to go for closed cabinets, as it will give neat and clean appearance.

The biggest obstacle in open kitchen
The greatest challenge is how to keep the clean even as you cook. With open kitchen also, you can keep the kitchen clean. With right habits, the kitchen can be kept neat and tidy. Put dishes in dishwater; keep disinfectant handy to spray away the spillages. Also, keep the doors and windows open to let out cooking odors and let in fresh air. A good exhaust system works in your interest. Before one plans for an open kitchen, it is important to keep the ventilation in place. It is possible that you can enjoy the features of open and closed kitchen. How? Well, there are enough of options available to make your open kitchen into closed kitchen like screen and rolls-up curtain to separate the kitchen from the home as required.

Should you go open?
Before taking plunge into open kitchen, there are certain questions that you need to answer about lifestyle and preference. Do you love to cook? Do you like to entertain the guests often? Do you have a joint family? Then may be open kitchen will suit you otherwise it won't.