Summer is officially here. While you relentlessly wish to stay in an air conditioned room all day, finishing the kitchen chores strains you to spend a few hours near the oven. How you wish if you could have placed an online order throughout the summer but only realized that those spicy and overcooked food will make you more ill in this heat. Worry no further; this blog post is aimed at 10 delightful kitchen update ideas for this summer to make your sultry days jovial and blissful.
Paint the kitchen walls; with bright colours or a pattern
If you can have a cozy bedroom; why not a cozy kitchen? Paint or pattern your heart out on the kitchen walls. Paint the walls with bright colours like maroon, gray, deep blue, black or pure white. These moody hues make your kitchen look both posh and warm. Bring in more creative and unique patterns like floral or a colour pop. Else, display a chalk board and write some revitalizing kitchen and food quotes like this one.
'THE KITCHEN IS THE HEART OF THE HOME'
Add some new hardware
Adding some new hardware always renders a fresh look to the sultry kitchen. Try adding new cutting boards, cup pulls, new lights, barstools and even new knobs to your kitchen drawers. These simple kitchen swaps will update your gloomy summer kitchen in no time.
Make space for a fruit basket
As you did for the flora, try placing a fruit basket at the kitchen slabs. Put some fresh seasonal fruits; you can chose the same fruit or a variety of them to make it look more interesting and colourful. If you feel that a real fruit basket is counting in more pennies, try making a fruit case with fruit replicas. They are cheaper and easily available at any local markets.
Bring out every cooking ingredient and organize them on small trays
Bringing out your cooking elements on the tray makes you kitchen look sleek and smart. Organize them on separate trays in your own way like spices, tea and coffee, salt and sugar, cooking oils and sauces. You can also stack your favourite recipe book on the trays.
Create a cozy kitchen corner
This may sound a little bit odd but believe me this works wonder. Place a rug or a cushion, some stylish pillows and a small fan at any corner of your kitchen. You can also hang some family photographs or your choice of frames to make the area more exciting. No doubt this part of the kitchen will be your favourite while the lentils and curry are still on the oven.
Tuck in some fresh flowers
One of the cheap and popular kitchen update for summers is to bring in fresh flowers from the garden. Place a designer vase at any corner of your kitchen and plunge in the flower sticks. Now see the difference yourself!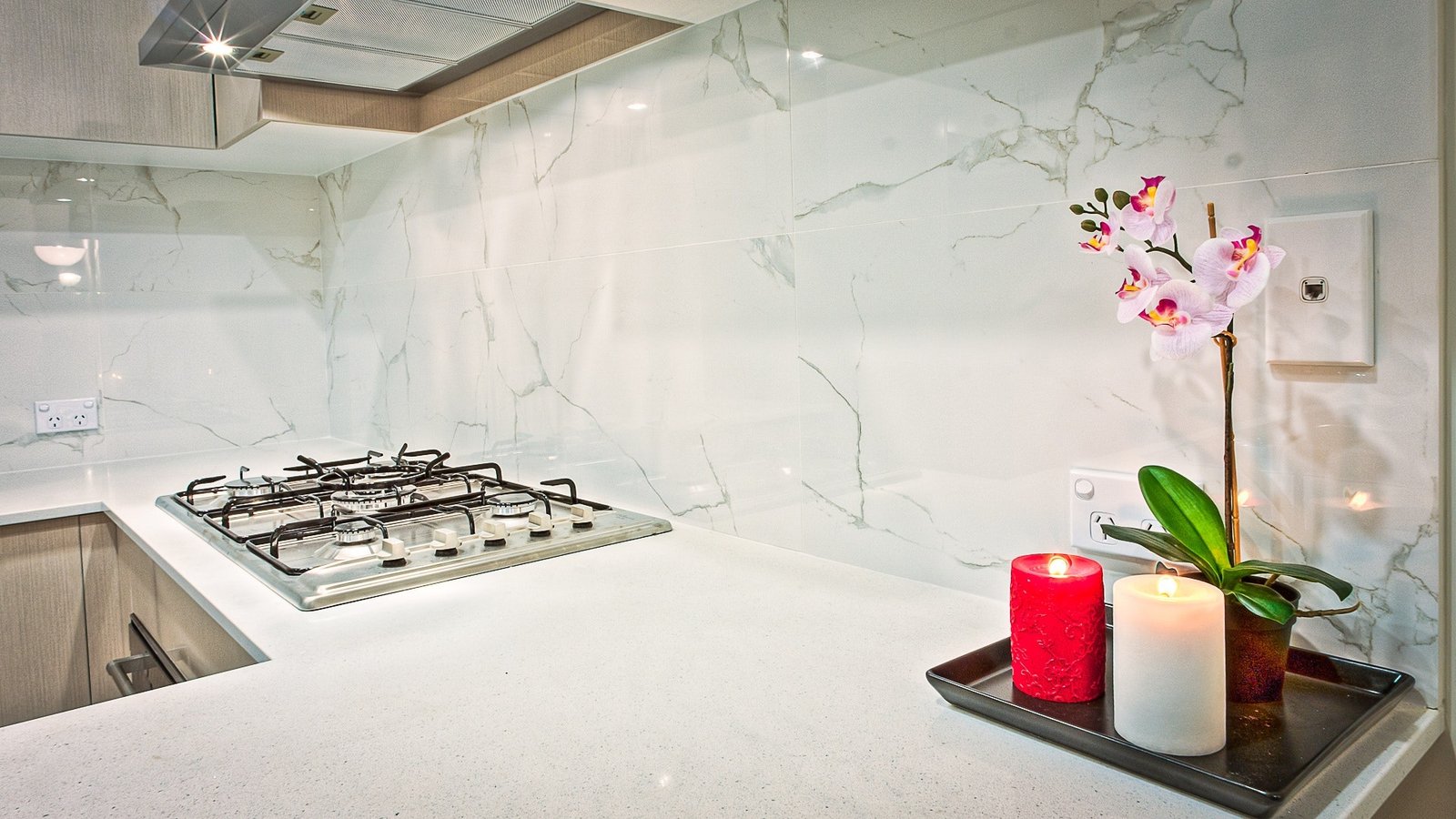 Use some summer scented cleaner
Since kitchen spaces bear the most favourable conditions for a microbial growth, they always need a deep cleaning. In addition with any kitchen update don't forget to clean your cooking space thoroughly every day. Use some refreshing summer scented cleaners for your cooking area. This will not only negate away the foul smell but also kill the micro organisms at the kitchen space.
Grow a small herb garden in your kitchen
Earlier I mentioned about placing a flower vase at any suitable corner of your kitchen. Now you can grow a little herb garden too in the kitchen area. You can chose from different herbs like basil, mint, rosemary, coriander etc. This pretty herb garden will give a bright look to your summer kitchen and then you can always tag your kitchen as 'organic'.
Colour them different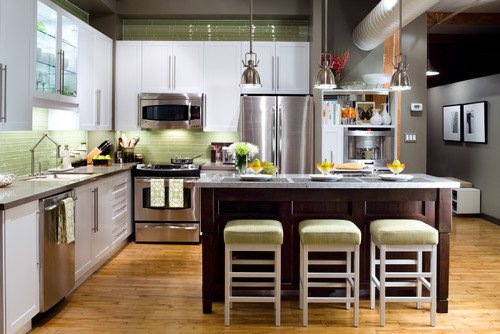 Every kitchen has several elements; stools, cabinets, racks, tiles, floating shelves etc. Make sure each of them own a different colour. If possible try to play a contrast in their colours. While bright green is a popular pick for cabinets and shelves, yellow goes good for stools and racks. Silver white tiles with maroon racks are a deadly combination to dwell in for kitchen walls. Check in the internet for more innovative kitchen colour contrast ideas to revamp your kitchen space for summer.
Less heat, more airy
Focus upon making your kitchen space more airy and bright. Ensure that your cooking area receives maximum sunlight during the day. However, chose some soft and eye smoothening lights for the evening. Opt for induction ovens over the regular gas chulhas. Inductions generate much less heat as compared to the chulhas. Microwaves are another great medium to lessen the heat generation in your kitchen.
It is so true when they say that kitchens are made for bringing families together as it is the table gathering that creates the fondest of memories.