Owing to our busy schedules, we barely get any time to organize our furnishings at home. Nevertheless, we spend our weekends in relaxation, too lazy to lift a finger. Now that we are getting an ample amount of time in lockdown, let us ponder upon some ideas to reinvent our home furnishings; sofa covers, curtains and floor-mats. If you want to change any of these, you can't be helped, since all shops are closed and you can't order inessential items online. Under these circumstances, you have to reuse your old stock. This blog-post is directed towards reinventing your home furnishings with the old ones during this lockdown.
Curtains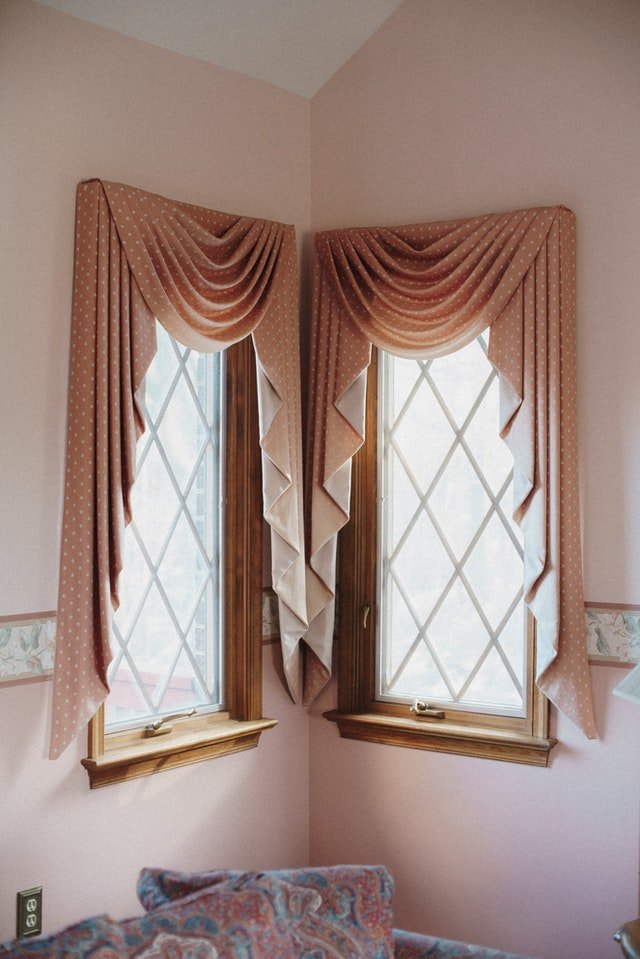 Curtains play the lead role when it comes to the room decoration. Whether it is a living room, bedroom or a study, the flared piece of cloth has its own charm. Most of us prefer curtain fabrics like cotton, linen, silk, polyester, and rayon or even mixed. No doubt the shade of your curtains depends upon your wall colours, and this is how your curtains perform the best in your room décor.
One of the creative ways to refurbish old curtains is to stitch beads together and make it long enough to hang amidst the drapes.
If you have ribbons at your home, tie them around your curtains in a fancy way. Try to make the ribbons contrast with your curtain shade to make it more alluring.
If you have two-way curtains, keep one of them tied with a ribbon while the other hangs free. This will give a creative and trendy look both to your room and the furnishings. In case you have printed curtains, use designed laces to revamp those.
You must have a variety of curtains in your wardrobe. Mix and match them with your room to get the best embellishment out of it.
Avoid frequent washing of your curtains: this damages the fabric, thus reducing its lifespan. Instead, brush them regularly to avoid the formation of microbes.
Sofa covers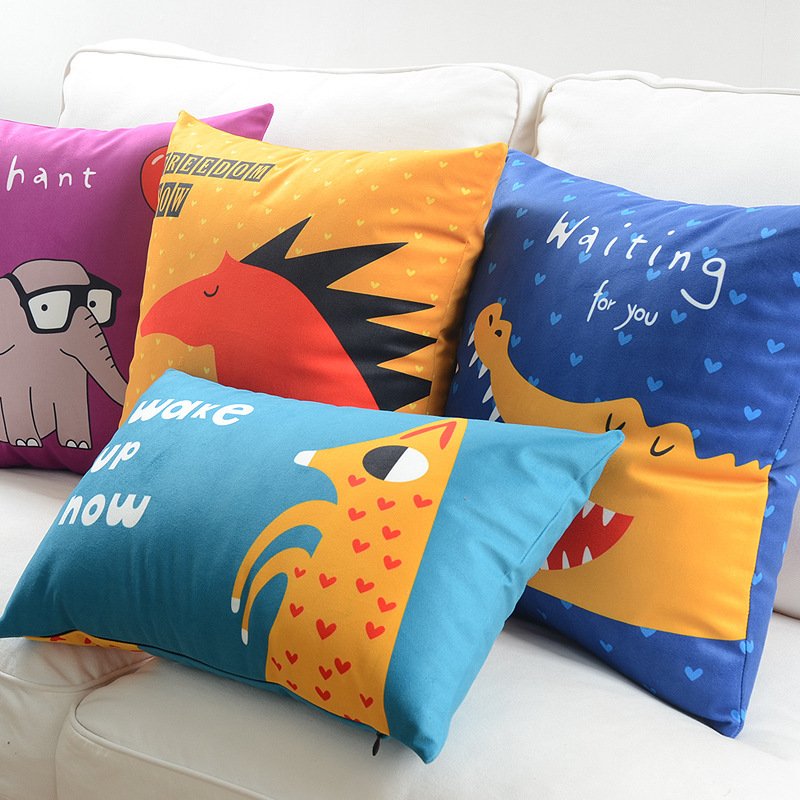 The main element of your living room is your sofa. Whether you're sitting down to watch TV, or have some drinks, or gossip with your family, you always use the sofa. This subjects your sofa to food and beverage stains and dust particles. Many-a-times, people do not use an extra sofa cover, but for easy maintenance, covering the sofa is always recommended.
Add some designs to your regular sofa cover by adding laces or pleats. You can also use fabric colours to customize the old stuff.
Try your hand in stitching patterns on your sofa covers (YouTube is there for tutorials!). Whether you add a lace or do some extra stitching, keep in mind to do the designs with dark shades of thread. Using a dark shade reflects less dirt compared to a light one.
For an added hue, tuck in some lovely cushions to the sofa. Cushion covers can also be 'DIY-ed' as per your choice and preference.
Similar to curtains, washing the heavy sofa covers on a regular basis is a tedious job. Instead, brush them regularly to maintain that chique on your sofa. You can also use a vacuum cleaner to clean the sofa as well.
Floor-mats and carpets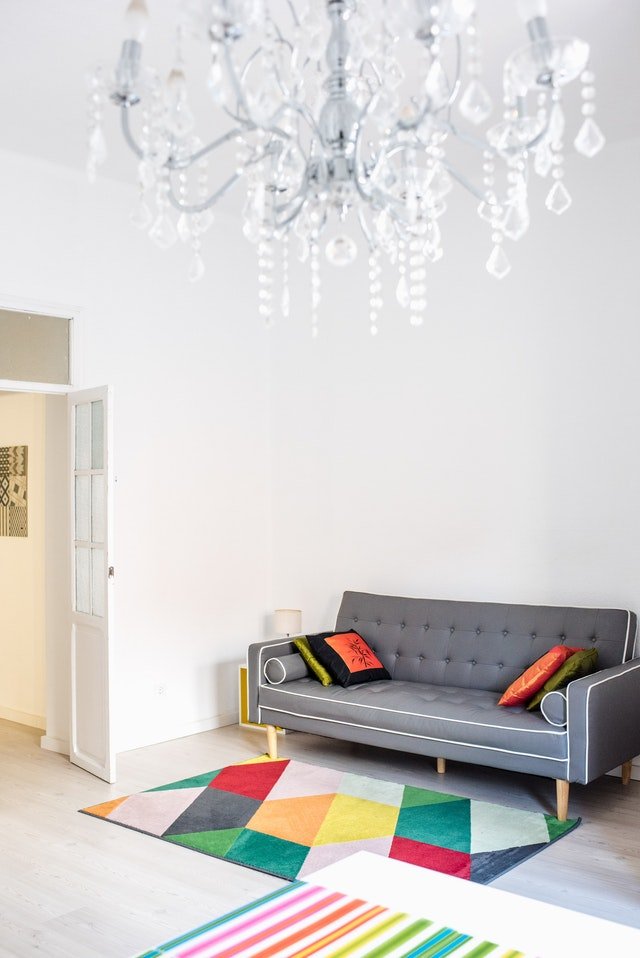 Most of the homes prefer carpets or floor-mats to deepen their home décor. Since this is summertime, many prefer mats over carpets. But placing a slim and soft eye-catching carpet on the floor can also 'steal the show' during the hot days.
Guess you have rugs and old towels at your home. Try out some cool and stylish DIY ideas with those to make a personalized home-made carpet. You can also use fabric colours for a more glossy look.
Old apparel can also be stripped in thin layers to make a crafty carpet. If the apparels are single-colour, add more colours and give it a zebra pattern, dotted designs, or a colour splash. The multi-coloured apparel strips can also be braided together to give it a wonderful look.
Pom pom rugs are the best for kid's room. Make some colourful and cuddly pom pom rugs that your kids will surely love.
Carpets tend to gather more dust among all other furnishings. Clean your carpet weekly using a vacuum cleaner. In case you don't have a vacuum cleaner, dust them properly and then spread it out in the sun for better results.