We always want to decorate our house and make it social media worthy. But, the idea of putting in all the money and effort can be quite overwhelming. Shifting to a new apartment or refurbishing your old one can be one of life's greatest happiness. It does matter how we make our place look amazing while displaying our sense of style. Here are 10 pocket-friendly home décor ideas to revamp your interiors with a slim wallet.
1 . Creativity helps
Being creative with the things you have on hand is an essential part of decorating your home. You can use an old ladder to decorate flower tubs, or it can be bent to a wall and used to hold other decorative showpieces, and it can also be used to hold towels. Old wooden boxes can be collected and turned into a bookshelf or shelves for other purposes. Reuse containers, clothes, furniture parts, or anything you can jazz up and renovate to add a subtle touch of personalisation to your house. You can also make a variety of windchimes or dreamcatchers to beautifully decorate your home.
2 . Add colours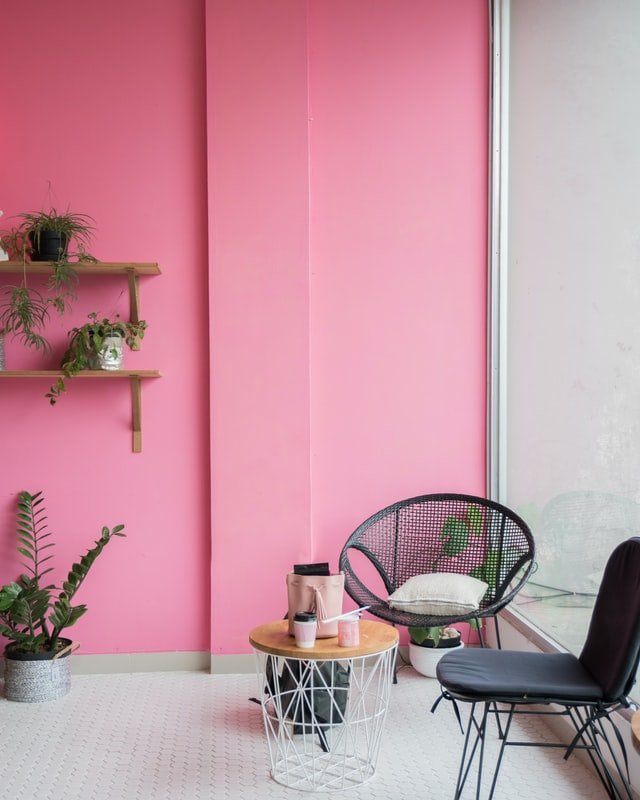 One of the most affordable methods to transform your interior is to use brilliant wall colours. In a small amount of time, the walls can be painted, and the entire look of the room changes. By mixing different shades, it's likely to create a wide variety of exciting outcomes, such as:
Stripes: By taping off segments of wall and painting between the taped lines, you can create horizontal or vertical stripes.
Color-Washing: This method provides a basic painted wall in a more subtle, textured look.
Stencilling: To design more intricate decorations on a painted wall, one can use stencils. You can buy ready-made stencils from stores or make thick cardboards.
3 . Stylish wallpapers
Wallpaper comes in different patterns. Putting up a wallpaper makes a long-lasting surface that can be easier to clean than a painted wall. Being on a budget, covering an entire room usually isn't the best option. One can get a large impact with a small amount of paper by using it to highlight small spaces. For Example: Rather putting wallpaper in the whole room you can use paint on some parts of the room and put the wall sticker in small spaces to highlight the areas.
4 . Door Paint
We usually see brown doors everywhere, to make it look different and unique we can paint our front door in a unique colour, like red, blue or perhaps even yellow. It will make the house look different, and will give a different feeling whenever you walk in . One can also add some potted plants and a fine doormat outside.
5 . Picture Perfect Wall
A wall full of pictures is another way to decorate your house on a shoestring budget. One can put up family, friends and other memorable photographs and then decorate with letters or beautiful stickers. You can convert old window frames to use as frames for your favourite photos. Also, there are various DIY ways to make picture frames without spending much amount of money.
6 . Hanging Platters
Choosing the right decorations for your walls can be immensely stressful. But at the same time you just can't leave the walls too empty or too messy. The correct sort of wall decorations can also be tricky and costly. To fix this problem, you can use plates as decorative wall pieces. In addition, you can buy colourful china items from antique shops or buy cheap wall decoration plates from the local markets (more budgeted idea).
Fairy Lights
An excellent way to make your room look comfortable is to have great lighting. Fairy lights are a great idea to decorate your house with soft lights that will comfort you every evening. You can also wrap the fairy lights around furniture or use them to frame other decorative pieces.
8 . Change the Fabrics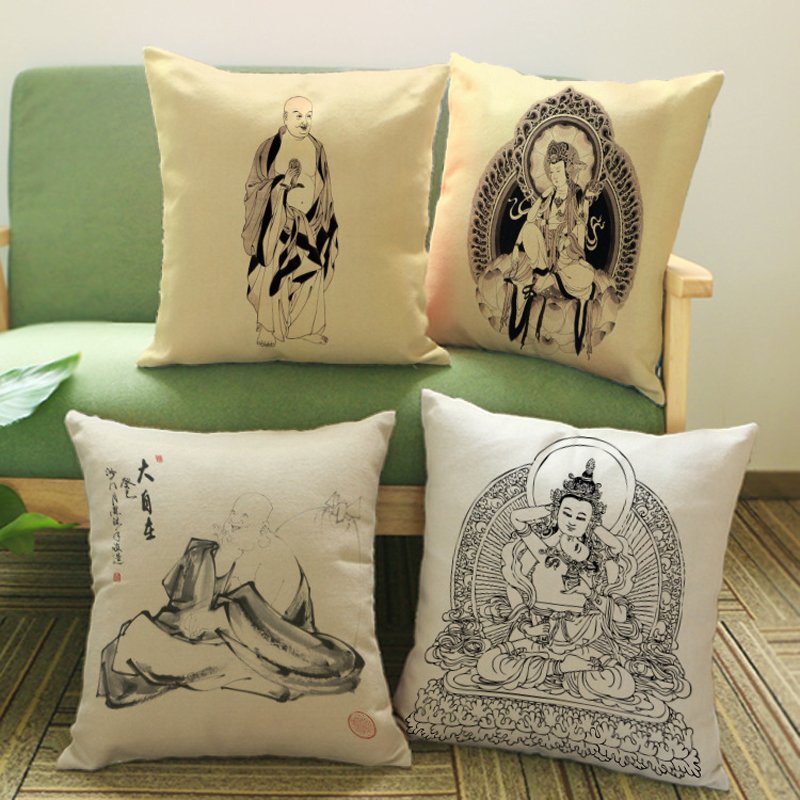 One can change the design of the room by changing up the fabrics. Changing area rugs, cushion covers, and curtains to furnish your space gives it a both unique and fresh look. The final home decor idea for your living room is to layer various textures of fabric. This will add a little oomph to your living room as well. Steps to transform a room with fabric includes :
New Bedding: Switching your linens is a quick way to give a bedroom a modern look.
Slipcovers: One can change the appearance of sofa sets by covering it with new slipcover. Slipcovers range considerably in price depending on the quality and size.
Bathroom Textiles: Most bathrooms have no furniture, changing towels, or shower curtains are the best way to renovate your bathroom.
Rugs: A new carpet on the floor is another quick fix for a bare room. There are plenty of cheap rugs one can afford to decorate the house. You can also make a beautiful rug using old clothes.
9 . Lamp Shade
The solution to decorate a home on a little budget may be different for everyone, but you will be staggered to know how beautiful it looks when the lampshades are replaced with different colours and patterns. The room looks really warm and artistic. Look for some fashionable lamp shade in the local market and it will come in a budgeted tag also!
10 . Green Plants 
The easiest, simplest and the most affordable way to add aesthetics to your home is by adding plants, be it big indoor plants, hanging plants, faux plants, plant frames or succulents. You can decorate a small corner by planting vibrant colour flowers in small pots or colourful bottles as well.
This was all about some pocket-friendly tips to decorate your home during any season or festival. Apart from this, you can also look up for various DIY ideas to revamp your interiors at an affordable price.