With the clutches of the pandemic being released gradually, every one of us is looking forward for a merry day with fun and frolic. And what else can be better than organizing a mini party at your home! Many of you reading these are probably here after scouring the internet to look for ideas to make a party work in this sultry heat. Summer can be fun for its own reasons, but arranging a party in this season can be a head-scratcher. Well, look no further! In this article, 11 cool party ideas are mentioned that will surely help you in hosting your next summer party, be it a birthday, anniversary or a weekend family gathering after all this hullabaloo.
PS. Party will be more fun if you have a frontage garden, a backyard or a nice pool. If none, don't worry. You can always host a party at your rooftop! But wherever you chose to organize the bash, take necessary pandemic precautions.
Have plenty of hand sanitizers, hand wash and gloves
This is for your own reason of safety and of your guests of course! If possible have two pairs of hand gloves for each of your guests.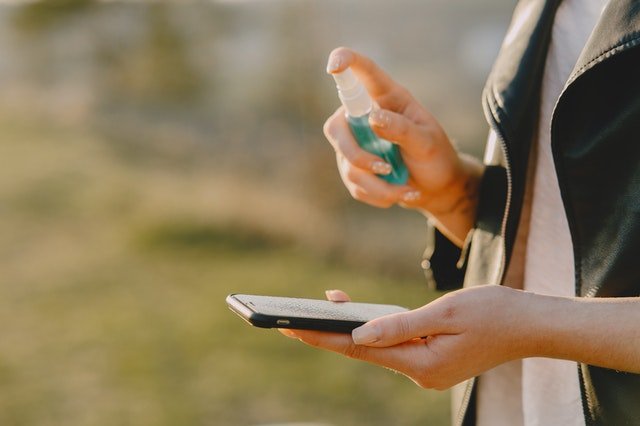 Go with a theme
Don't worry, you don't have to dress up in heavy costumes for this! You don't even have to match every piece of tableware to keep up with a theme. Instead, you can decide on some cool, light summer colours to be the theme dress for your guests. If there are many children coming along, ask them to wear their fandom t-shirts, they will be delighted!
Let the food palette be more colourful; with plenty of drinks
Blend up some refreshing squashes. It can be watermelon, cucumber, raspberries, mangoes or peaches. You just need ice and water for these refreshing and lively drinks. Summer is also a great time to have some fine wines. You can make sparkling wine cubes to add more colour to the drink shelves. Let the food be simple and easy-going, with basic north Indian or Chinese menus (or any of your choice).
Add a plate of appetizers in the menu
Appetizers are the best summer party companions for every occasion. Go for some pineapple salsa, air-fried mozzarella sticks, tortilla chips, and tomato salads. These are perfect for all the warm and sultry festivities at the corner.
Take your furniture outside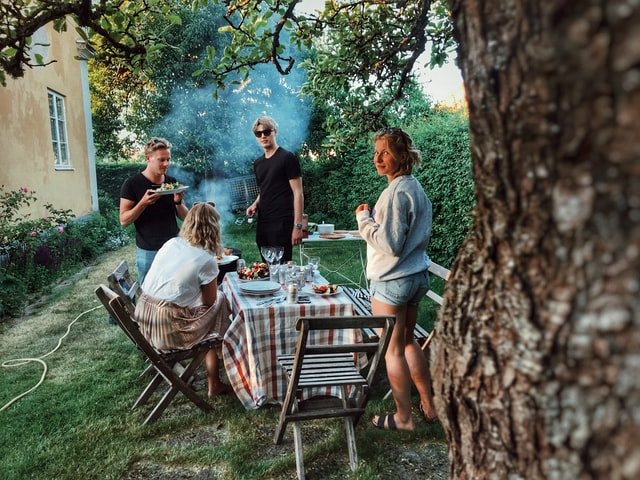 Bring out the low wooden tables, benches and folding chairs to the backyard. You can have a DIY paint done over the stuff as well, for a more summer-party look. You can also do a makeover with some flowering plants, scented candles and fresh pillows while arranging the equipment for the party.
Taking outside everything has another advantage, once the party is over you can disinfect them and then put them back in their places.
Call for a game
This will both keep the guests engaged and over a conversation. But be wise in choosing the game and make sure the game doesn't make physical contact among the people.
Make a place for a swing
Swing is a little piece of charm both to the young and old. You can use a hanging couch or a bright rug to hang the swing. Surround it with some flowering pots or chandeliers to render it a fresh look.
Let the lights be muted
Instead of fixing flashy lights at the party evening, go for some lighter sensation of your backyard or pool. You can play the trick with colourful candles, hanging lanterns or LEDs. For a creative touch, fill up buckets with pebbles anchoring a ring of party lights.
Make space for summer essentials
Reserve a table corner with a basket of summer essentials for your guests. Fill it with wet wipes, sanitizers, sunscreens, light moisturizers and other essentials. Mark my words; your guests will love this corner!
Add up more colour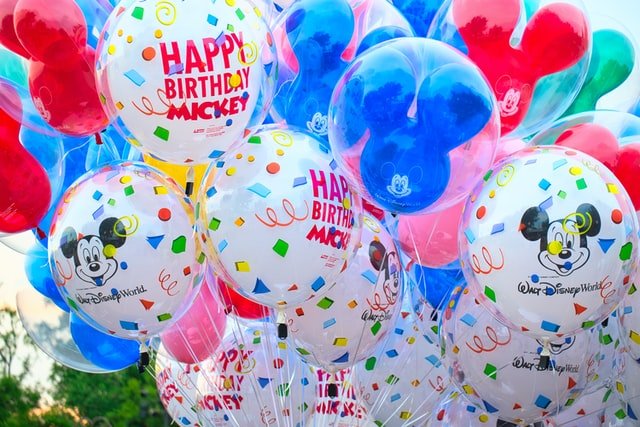 Whether you are hosting your party at your rooftop or backyard, make sure to add lots of colour to the fete. Cushions, rugs, candles, table cloths, cutleries, vases, decorations, and every other detail you can think of. Wear them some bright and welcoming summer colours. You can also go for a contrast in the cutleries with the table cloth or cushions.
Choice of desserts; Ice-creams or Popsicles
Any summer party is incomplete without an ice-cream. Give it a slight twist by replacing the ice-cream bars with the dazzling frozen desserts of popsicles. Watermelon, grapes, chocolate, yoghurt, or even nut and milk will do the magic to your party menu.
Important points to note before you host a party:
Do check with the Government's guidelines about the maximum number of invitees. For your own sake, try to keep it to a minimum.
Check your guest list; if they have travelled to the affected areas in past, if they are coming from containment zones, if they have symptoms of cough and cold and few other important things which you will easily find in Aarogya Setu app.
Maintain social distancing even at the party. Don't organize any event or game that involves physical contact like cards or Frisbee.
Avoid using reusable plates, dishes and glasses in the gathering.
These were just some wonderful ideas to celebrate your upcoming events. As mentioned earlier also, before planning anything serious, double-check the rules, location and current pandemic status of your surroundings.